Akron-Medina Veterinary Hospital & Pet Resort
About Akron-Medina Veterinary Hospital & Pet Resort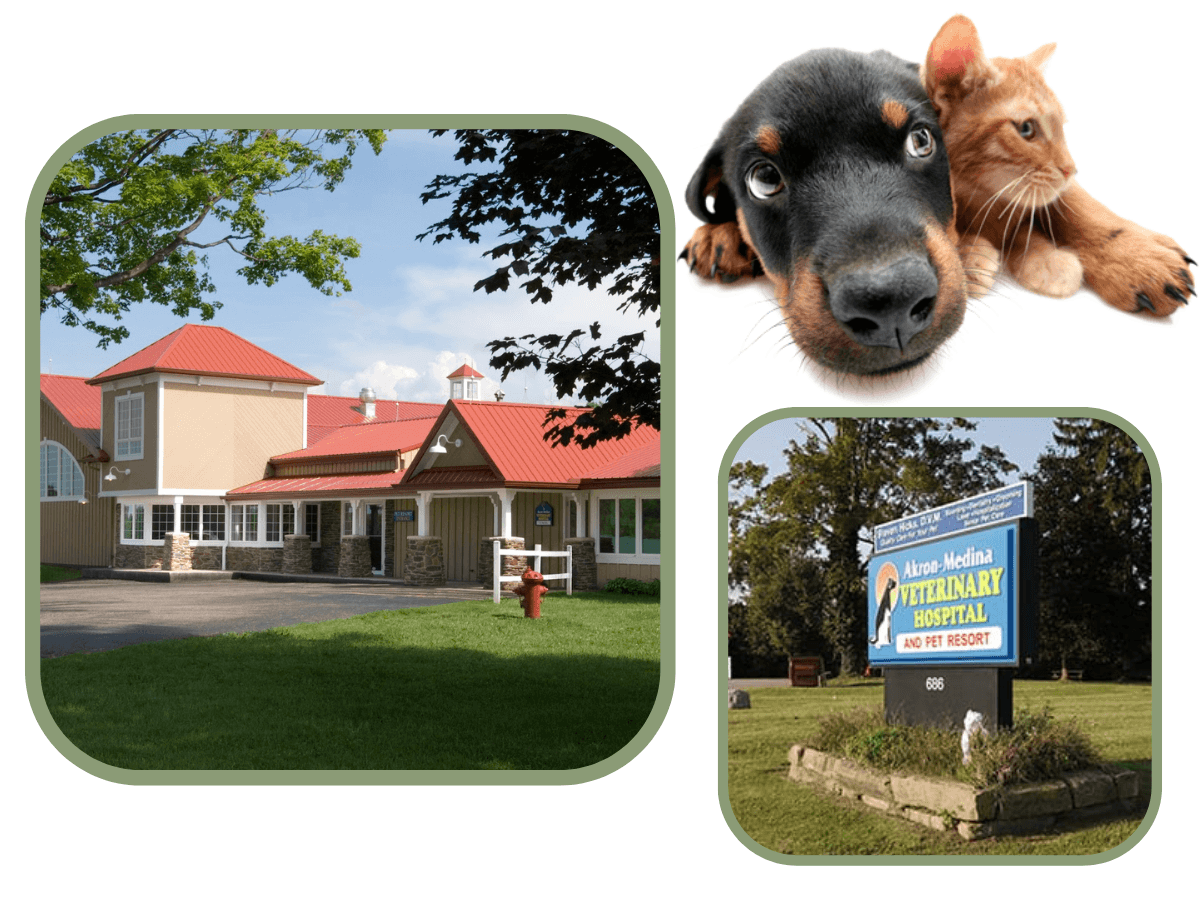 Pet Resort to the Left, Medical to the Right
Our animal hospital and pet resort boarding and grooming facility are located in two different parts of the same building. For medical appointments, you'll go right where our medical staff will attend to your needs.
Our Pet Resort, with boarding and grooming, is on the left. Even if you're here for a medical exam with one of our vets, we'd be more than happy to show you around our pet resort. Knowing your cat or dog has a safe, comfortable place to stay while you're away will set your mind at ease.
Please don't hesitate to ask us any questions. You can contact us before you stop in or ask away when you arrive. Call us at
(330) 239-1271
. We're always happy to help!